I'll tell you about my weekend of exploration around Tuscany at the Elsa River Park
Summer in Florence can be quite difficult to manage due to the high temperatures and  the chaos of the historic center but Tuscany Region offers us so many other options that you are spoiled for choice.
That's why for my day of exploration I chose a naturalistic itinerary in the area of ​​Colle Val D'Elsa, a small village in the province of Siena, more precisely in the Elsa River Park. It is a protected natural area where the Elsa river forms enchanting corners and increases its flow rate becoming "alive", as the locals say.
A perfect place for trekking and nature lovers as along the river course you can take a path of about 4 kilometers which allows you to admire the very special color of Elsa and also take a dip in the many rivers pools.
This intense turquoise color probably derives from the influx of thermal baths waters not far from Colle Val d'Elsa which give to the river a very magical look.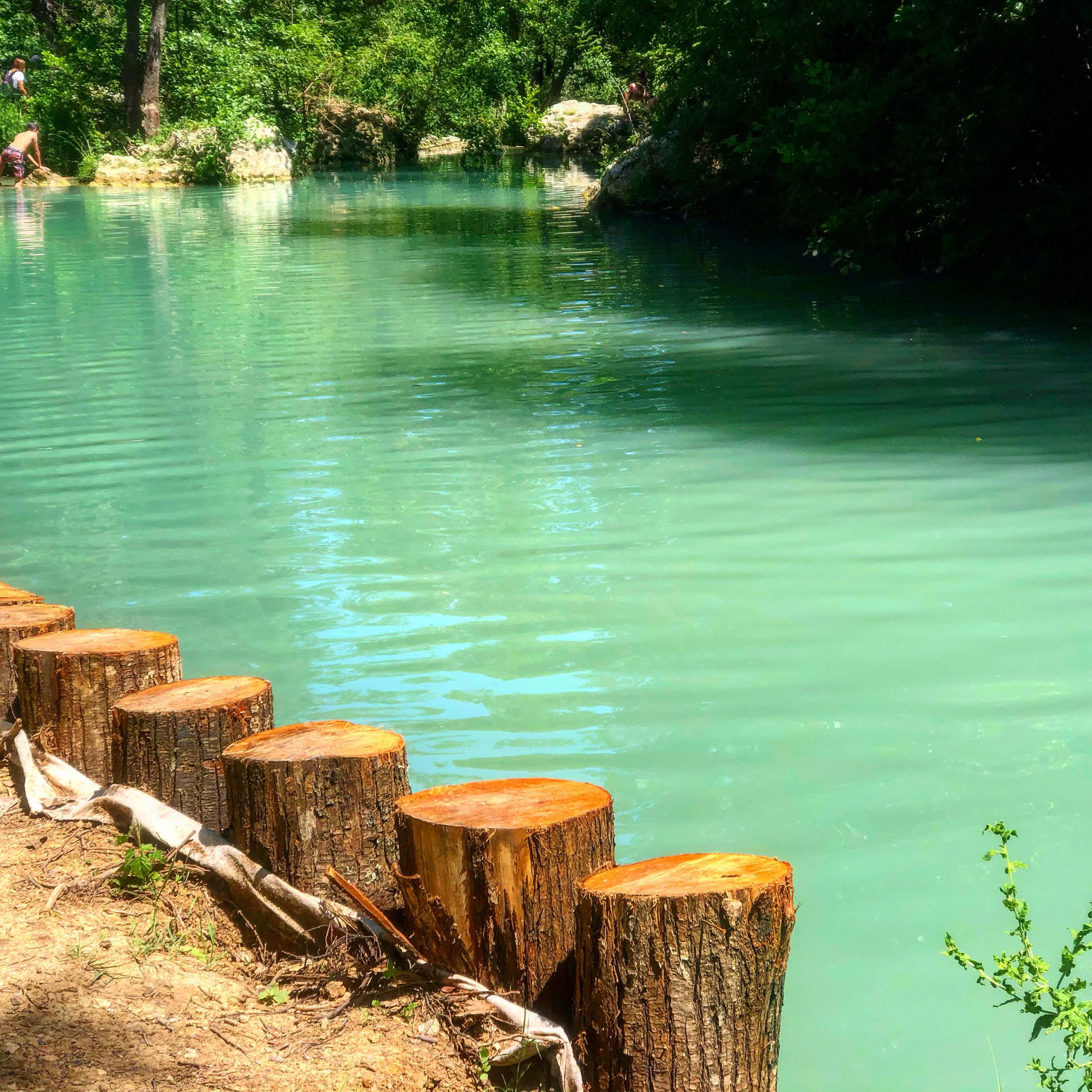 I could not end my day without some good and healthy food so between a walk and a dip my friends and I took a break to have a picnic strictly based on typical Tuscan products: a delicious panino with Tuscan prosciutto and pecorino cheese!
If you are in Florence and Tuscany for a medium / long period and you want to have a relaxing day, you can include this spot in your itinerary to recover some energy and then continue with your explorations. Furthermore, if you are here around you can't miss a visit to the nearby village of Colle Val D'Elsa, which despite being less famous than other medieval Tuscan villages is truly enchanting.
I don't want to reveal too much because I'd like to tell you more about Colle val D'Elsa in my next posts so stay tuned!
I hope you enjoyed this idea of naturalistic itinerary and I look forward to seeing you soon in Tuscany!