Some suggestions for making truly original and quality Christmas gifts and for leading a little bit of Tuscany to the world
Hello Dear Explorers,
we are almost there!!! The countdown for Christmas has already begun and now the question is: which presents do we give to our loved ones?
In this post I will give you some tips for making original and high quality gifts that are 100% Made in Tuscany.
I myself followed these guidelines to make my purchases and I decided to turn only and exclusively to small Tuscan artisan shops in order to support their work, hardly hit due to Covid 19, and to privilege the quality and uniqueness that only handmade products can have.
Christmas Gift Box
At the top of my the best Christmas presents ranking is undoubtedly the basket with typical Tuscan gastronomic products! Giving food and wine  as a gift at Christmas (and not only) has always been a very appreciated gesture both by the Italians themselves and by our foreign friends and relatives who do not always have the opportunity to find these products.
A bottle of extra virgin olive oil, one of Chianti Classico, a pack of durum wheat Italian pasta and a nice piece of Tuscan salami or finocchiona can be some of the possible combinations to create your personalized Christmas basket, with 100% Tuscan and organic products made from a small farm in the heart of Chianti in Tuscany.
Clic here and discover the several Christmas gifts box combination or make your personalized one! 
Handcrafted crystal glases set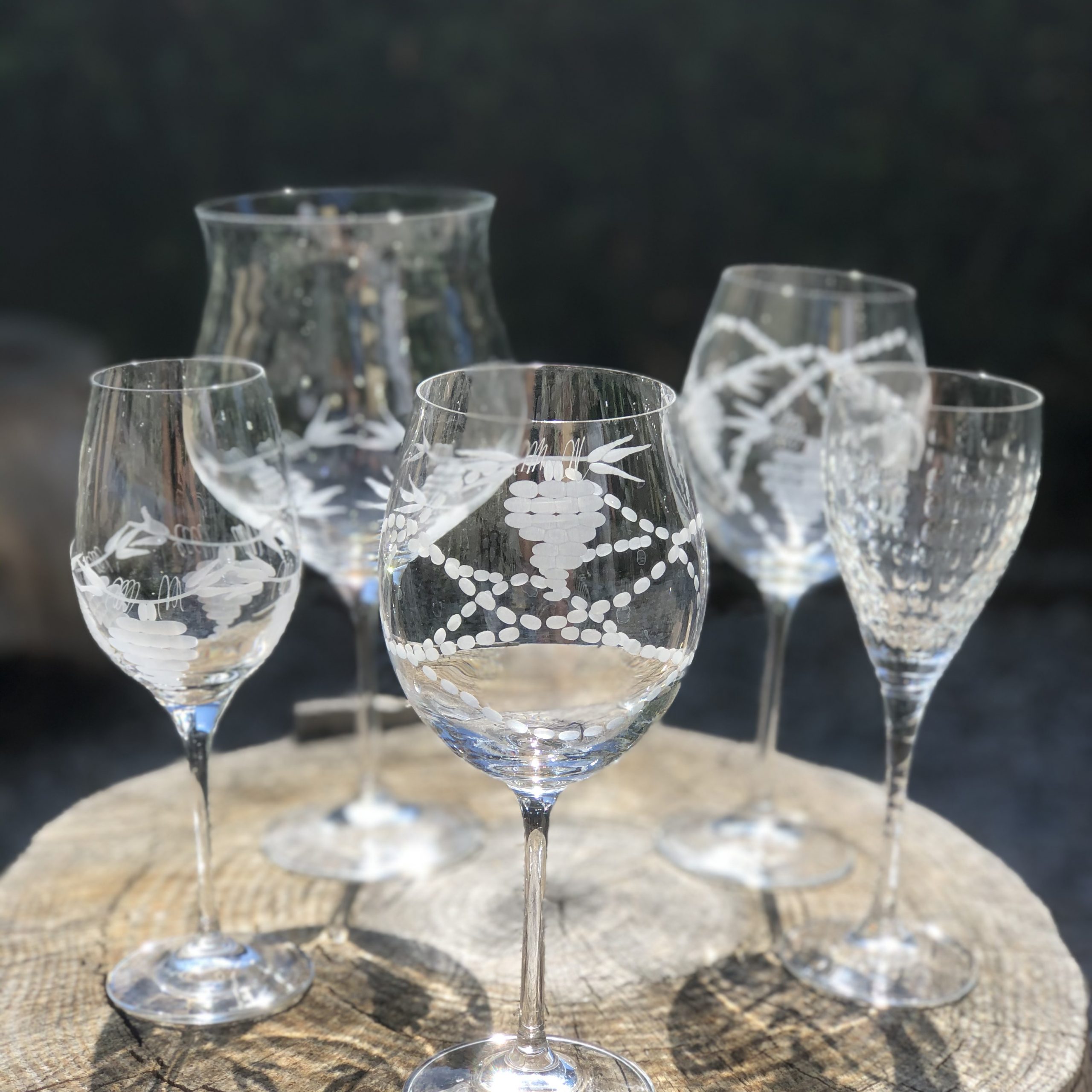 During holidays, wine can never be missing but if you think it's not too original as a gift, why don't you consider to give a nice set of hand-decorated crystal glasses?
These goblets are made by a small craftsman from Colle Val d'Elsa, a splendid medieval Tuscan village famous since the fourteenth century for the production, grinding and engraving of crystals and they are synonymous with quality, uniqueness and elegance.
Each wine has its own glass: only with the right glass you can really taste the wine you are drinking, fully feeling all its aromas and flavors.
Discover here the story of Luciano Bandinelli and his crystals!
Bespoke perfume
In Florence, in San Niccolò district, there is the splendid atelier of Sileno Cheloni, master perfumer. His perfumes are original and unique and contain a mix of rare essences and fragrances both from west and east, discovered during his countless travels.
The thing I love the most is that if you want you can also order your bespoke perfume, made especially for you and that represents your personality or that of the person you want to give it to. It is truly a special and inimitable gift that can only surprise the person who receives it.
Clic here to know more about Sileno Cheloni and its artisanal perfumes!
Handcrafted ceramics
Another idea for your Christmas gifts could be a nice set of handcrafted porcelain plates to decorate your tables with a touch of color and originality.
The Rampini family creates splendid artisanal ceramics, completely hand-painted, in a small workshop surrounded by Tuscan hills. In addition to the rich selection of patterns proposed by them, it is also possible to request a 100% personalized decoration according to your style and your tastes or to choose some ceramics from the "unique pieces" collection, to give a truly special and unrepeatable object.
Discover here some of the best handcrafted ceramics of the Rampini Family!
Jewel Bags
In Santo Spirito district there is a small boutique called Monnaluna, specialized in the creation of high-level handcrafted jewelery and handmade leather accessories and bags, all strictly Made In Florence.
The original feature is that the bags can also be embellished with crystals and jewels made with precious stones of a thousand colors and can choose the ones you prefer the most to make your customized bag.
Take a look at  Monnaluna website to see all the models or click here if you want to learn more about its story.
Handcrafted leather journals
At Lo Scrittoio, in the center of Florence, Andrea and Alessandro with their mother Anna sell handcrafted diaries, jewelry boxes, bookmarks and other bookbinding items made with 100% natural Florentine leather and hand-made paper, also using various ancient craft techniques including  that of the marbled paper, already used at the time of the Medici family and which has become a symbol of beauty and excellence all over the world.
A leather journal could be a perfect Christmas gift, a simple object but made with care and great attention to detail.
Click here and discover the best journals of Lo scrittoio!
These are my suggestions for special and original Christmas gifts! Tuscan craftsmanship truly offers everything and for all tastes and I believe that encouraging these small artisan businesses to resist during this terrible crisis can really make a difference.
What do you think about it? Would you like to receive Christmas gifts like these ones? I have to admit that I have  given to myself as a gift many of these items already!